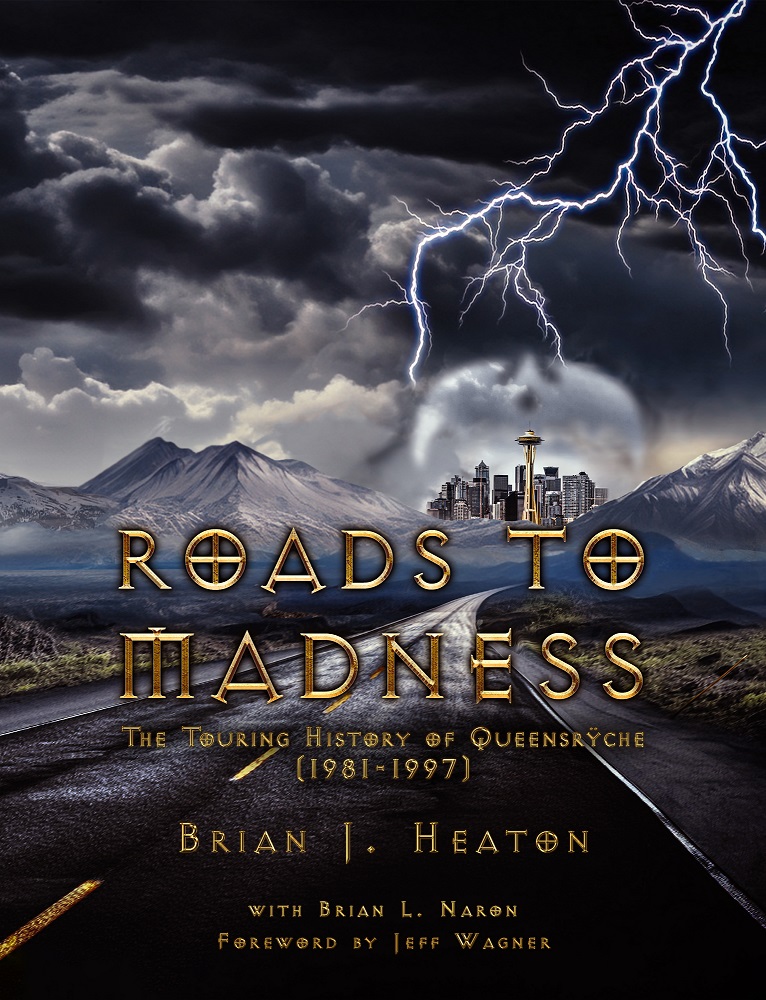 Taking you somewhere far beyond the void...
Roads to Madness: The Touring History of Queensr˙che (1981-1997), chronicles the live performances of the band's original lineup.
Spanning over 450 pages, the book contains setlists, live photos, stage banter, attendee anecdotes, band member commentary, concert fliers, ticket stubs, and backstage passes compiled over the course of Queensr˙che's first 16 years. Re-live concert moments from your past, or envision what it was like to be in the audience during Queensr˙che's most celebrated period in the 1980s and 1990s.
Join us as we describe Queensr˙che's beginnings as an opening act for heavy metal titans such as Ronnie James Dio, Iron Maiden, AC/DC, and Metallica. Read along to find out how Queensr˙che blossomed into the creative force that wrote and recorded the legendary concept album Operation: Mindcrime. Experience the band's road dog mentality as they hit stardom with Empire, and the massive hit single, "Silent Lucidity." And once Queensr˙che grabbed the brass ring, learn how they navigated that fame as new frontiers appeared on the musical landscape.
The journey of struggle and success that was life on the road for Queensr˙che is now at your fingertips. Yes, we're on the roads to madness...
"A celebration of Queensr˙che's commitment to their craft and
our appreciation of their art." - Jeff Wagner